One thing I've been working on is the rear diff input - unlike the front that leaves the stub of the pinion outside the case, the rear just has a huge bearing and the pinion is a female and accepts the back of the shaft of the slipper clutch (or optional center diff). I have another front pinion, and both ring gears are identical, but the outside diameter of the pinion is 6mm and the bearing race is 18mm. My solution was to put a 6x11 bearing inside a 11x18 bearing, and sandwich them between two 18mm OD washers (I forget what the original ID was, but I drilled them out to 6mm.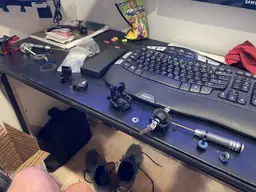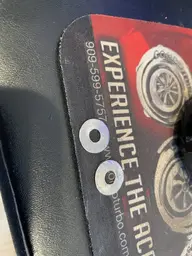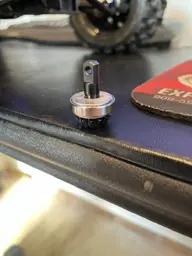 I ended up putting it back and forth together a bunch of times and I ended up adding another 6x10 shim underneath the pinion to get the R&P mesh a little tighter to where the in and out endplay of the pinion matched the front.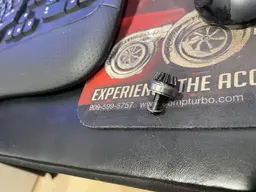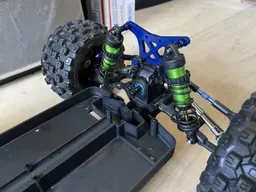 I got a set of Arrma (aftermarket knockoff) diff cups and drilled them out to 6mm ID. the hole in the stock Traxxas pinion isn't big enough to accept a set screw from the Arrma diff cup, and I'd like it to sit closer to the housing than where the hole would line up, so I think I'm going to end up cutting this pinion down and just putting a new flat on it to accept a standard set screw setup. On the ground, what I have now rolls pretty smoothly. I have zero clue how much freeplay the dogbone that goes into this cup should have, I know from previously with the ECX it shouldn't be bottomed out tight.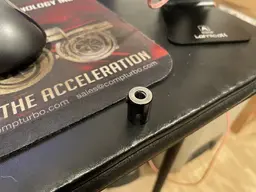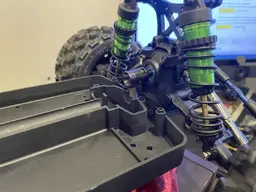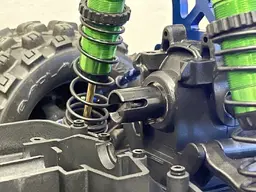 So the point of all that is I can now transfer power from an Arrma 116mm dogbone to the center diff setup I want to use. Once I finalize where it's going to live, I'll cut out that section of the center tunnel so I can mount it flat on the chassis. I picked this for now because it puts the motor as far forward (front left) as possible. I did some quick measurements and ordered a 102mm shaft for the front. I'll try and cornerweight it when more parts get here but I can't see a scenario where putting the longer shaft up front and moving the motor and center diff more backward actually helps me. Getting that weight forward was really the tiebreaker between going this way or doing a XO-1 style setup with a slipper/center diff right off the rear diff and the motor mounted back there. I ordered a Tekno RC big bone center shaft kit too so I can see their diff cups and if I could make them work.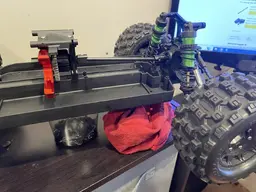 Last edited: