Hello, I post the very first adventure i have in RC. I hope it can help someone to avoid the mistakes I made
An to be honest, my mistakes or at least supposed ones.
---- Circuit -----
Upgrade done :
Tire

From stock to Louise ST pioneer

Servo

From stock to PowerHD R20

Lipo

Stock to Gens ace 5000mAh 50C
To Do :
ECX 9001 Metal gear set upgrade
Planned Upgrades
Still Waiting for a lot of fun things, lots of opportunity to do lots of bullshit and also to learn a lot
---- Amp -----
Nothing !
It's a beast, my 8yo son give it hard time but nothing on the car
But the wheel controller give up, i just fix it with it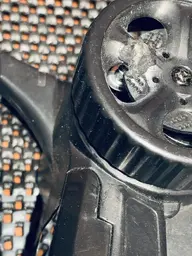 Last edited: