Been looking at getting into this hobby for some time and while doing some searching in my area I managed to find an ECX Revenge Type E for sale on my area for pennies.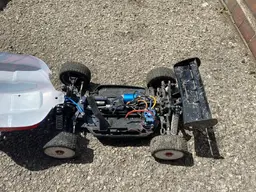 Arrived and actually runs. Going to be a long project of mine as I'm going to hopefully upgrade and replace all the parts on this. Will be tricky I think too as a lot of parts I can't seem to find anywhere online.
let's see where this takes me! ?