Picked up this unused brushless upgraded bind and drive 1/18 Ruckus the other day.
A bit smaller than my WL Toys 144001 MT.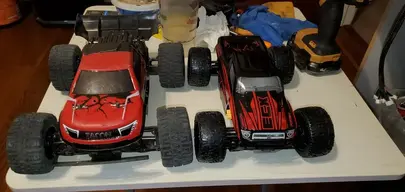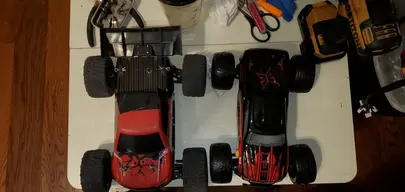 Glad I tore this open to check and see what route the po took for the motor pinion............... Good thing I was planning on sticking a Hot Racing 48p spur and Robinson Racing pinion on it.