In the process of going through everything. I will post all my upgrades that I feel that have been a success from this past season. This truck has been bashed hard and driven even harder on the track.
Yes, a person can go out and buy a higher made brand/product and have the best. ECX is an awesome foundation for any level. I am a type of person that will go out, and make something so small, just bling. I have spent way more then the truck is worth, but it's the experience and knowledge you gain.
I will share my knowledge and please, I am open for suggestions as time progresses.
Thanks, and hope you enjoy, because I know I do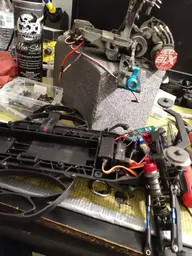 Last edited: