So, I am a complete newbie and this is my first RC experience. I bought an Amp RTR for my daughter's 7th birthday. Within 5 minutes the left rear link had popped off and continued to pop off every time we did a donut or hit a bump.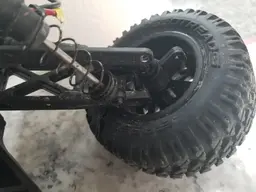 I couldn't tell by looking with the visual eye, but the left rear link was cracked. I emailed Horizon customer support. They got back to me after 1 week (not bad during a pandemic) and I explained the situation. By that time I had identified the actual problem and explained that I understan
d that
we could have broken the link during driving, although we hadn't had any significant collisions before the issue occurred. They immediately sent me a set of replacement links and locknuts. So, kudos to Horizon. In my opinion, they really didn't have to do anything and their excellent support is much appreciated.
After replacing the link, I didn't tighten the wheel tight enough and the lug came off. The little hex hub and pin came off the axle and the axle kind of free-spun. I was lucky enough to find the lug right away, but I didn't realize the hex hub and pin were missing until later. It had started to rain and I was still able to find the hex hub and pin on a dirt road. I was lucky. Lesson learned.
In the meantime, I thought I should probably get my own truck so my daughter would have someone to race against. My truck is a build-it-yourself AMP MT and I plan to do some
modifications
.
Here's the status of both trucks:
Amp RTR MT
Stock, with one replaced left rear link
AMP MT Build Kit (Still in pieces)
RPM 73492 Servo-Saver Eliminator Bell Crank for The ECX Boost
ANNIMOS 20KG Digital Servo High Torque Full Metal Gear Waterproof for RC Model DIY, DS3218MG,Control Angle 270° -
This doesn't fit. I grabbed it off somebody else's build log. The Crank arm hits the top of the servo.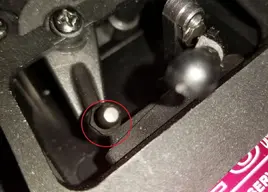 Will try
YoungRC MG996R Servo Metal Gear Torque Digital Servo Motor for Racing Car truch Parts utaba JR Car RC Model Helicopter Boat Robot(2PCS)
next.