I installed an T-bone racing basher front bumper. Can I say, this is really nice. I have driven up over curbs and for the most part, driven over them without damage. Now, I don't just do it on purpose.
Only thing I have broke, and they replaced for free, is the support bracket. As long as you keep your order number from online purchase, you can get a free replacement.
Note: I think the problem is that the support is just a tad too long. I like trimmed an 1/16" off. Holes line up better too.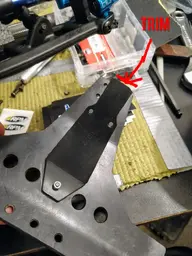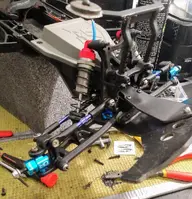 I also trimmed off the extra plastic piece that sticks past the front hinge pin cover.
Now, maybe bumper is designed around leaving it, it just looks better. I like clean!